The State of Pennsylvania REQUIRES all people going out in public to wear a mask. We will supply you with a mask if you don't have one. Thank you for helping us to keep the blood supply in our region available for our patients!
PLEASE DO NOT DONATE FOR 14 DAYS IF ANY OF THE FOLLOWING APPLIES TO YOU
• YOU HAVE BEEN EXPOSED TO A PERSON DIAGNOSED WITH COVID-19
• YOU HAVE COUGH, SHORTNESS OF BREATH, FEVER, OR OTHER RESPIRATORY SYMPTOMS
• YOU HAVE BEEN DIAGNOSED WITH COVID-19
Due to the National Emergency regarding COVID-19, Central Pennsylvania Blood Bank is making the following changes:
Please call us (1-800-771-0059) and schedule an appointment at a blood donation center or a blood drive.
We strongly suggest you schedule an appointment to donate blood. Appointments help us improve your donation experience.
Walk-ins are welcome, however, donors with appointments will be taken first and this may result in a significant wait time.
Please call us to schedule an appointment. 1-800-771-0059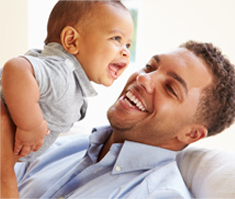 How Your Gift Can Help
Hosting blood drives or sponsoring the blood bank helps to save and enhance the lives of these patients.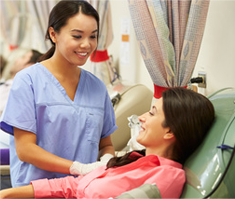 Employment Opportunities
Central Pennsylvania Blood Bank offers exciting career opportunities for all levels of work experience. With more than 96 staff members throughout Central Pennsylvania, we strive to employ the most qualified individuals who share in the lifesaving mission of our organization.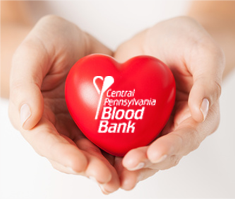 Donation Locations
We know that you are extremely busy and we strive to make donating convenient for you. Visit one of these locations to give the gift of life.
Our Mission
Central Pennsylvania Blood Bank is a not-for-profit, community based blood program, committed to providing a quality blood supply, responsive to community needs, in a cost effective manner.